Magic Villa Benidorm
38.53699

,

-0.11215
98US$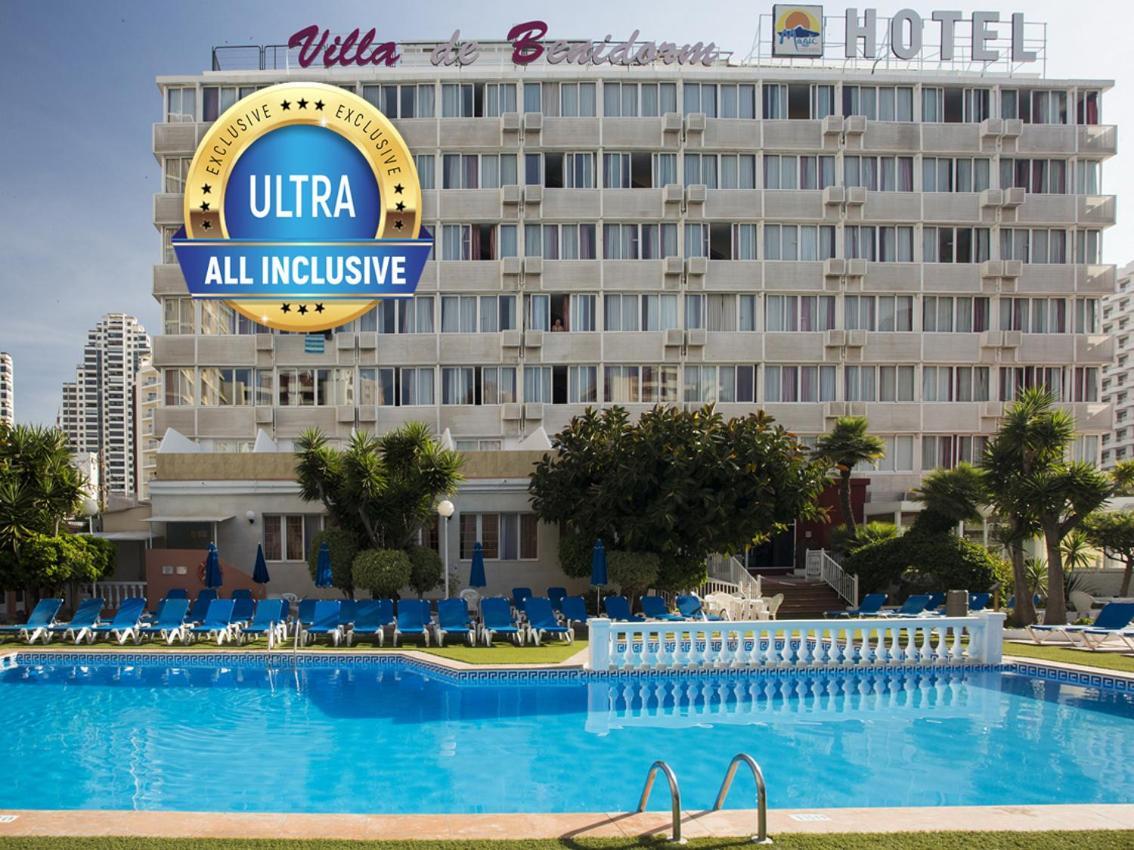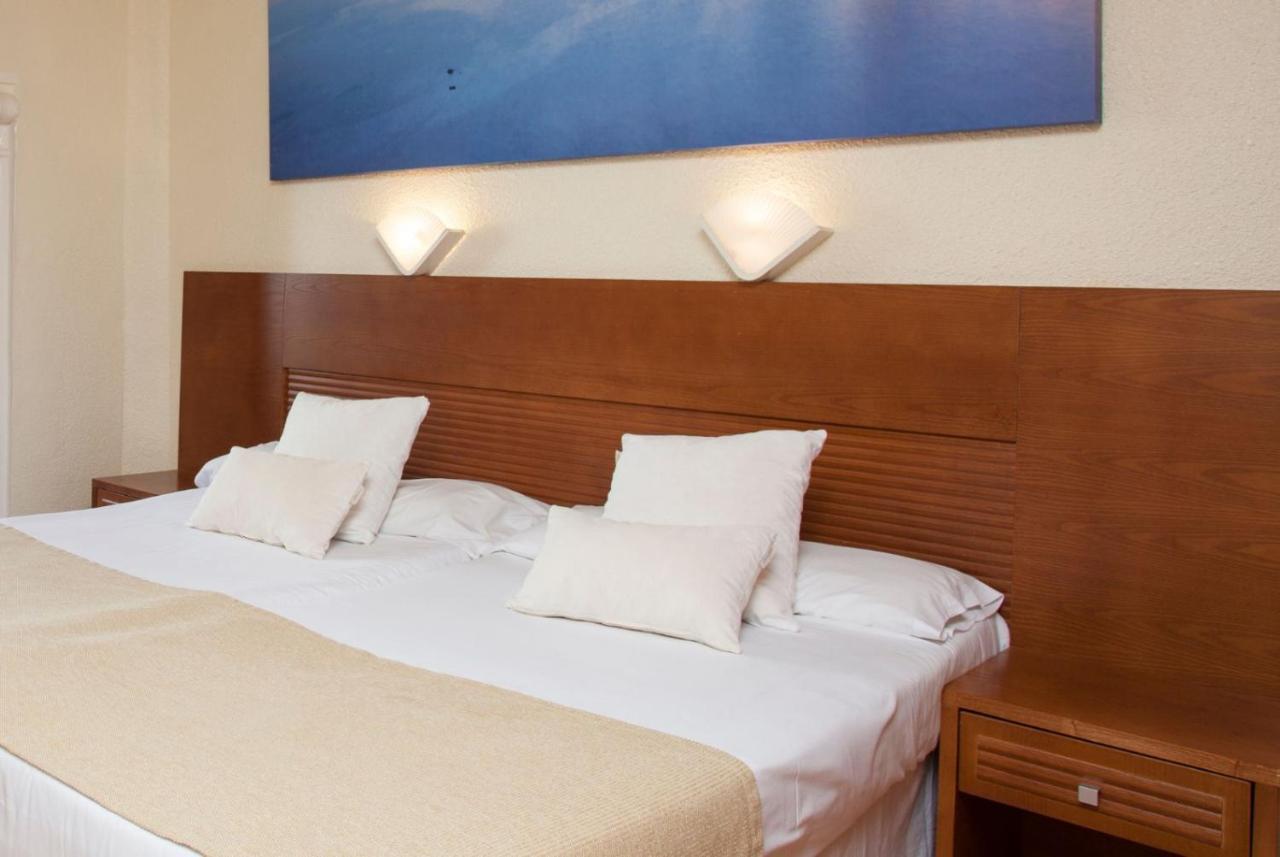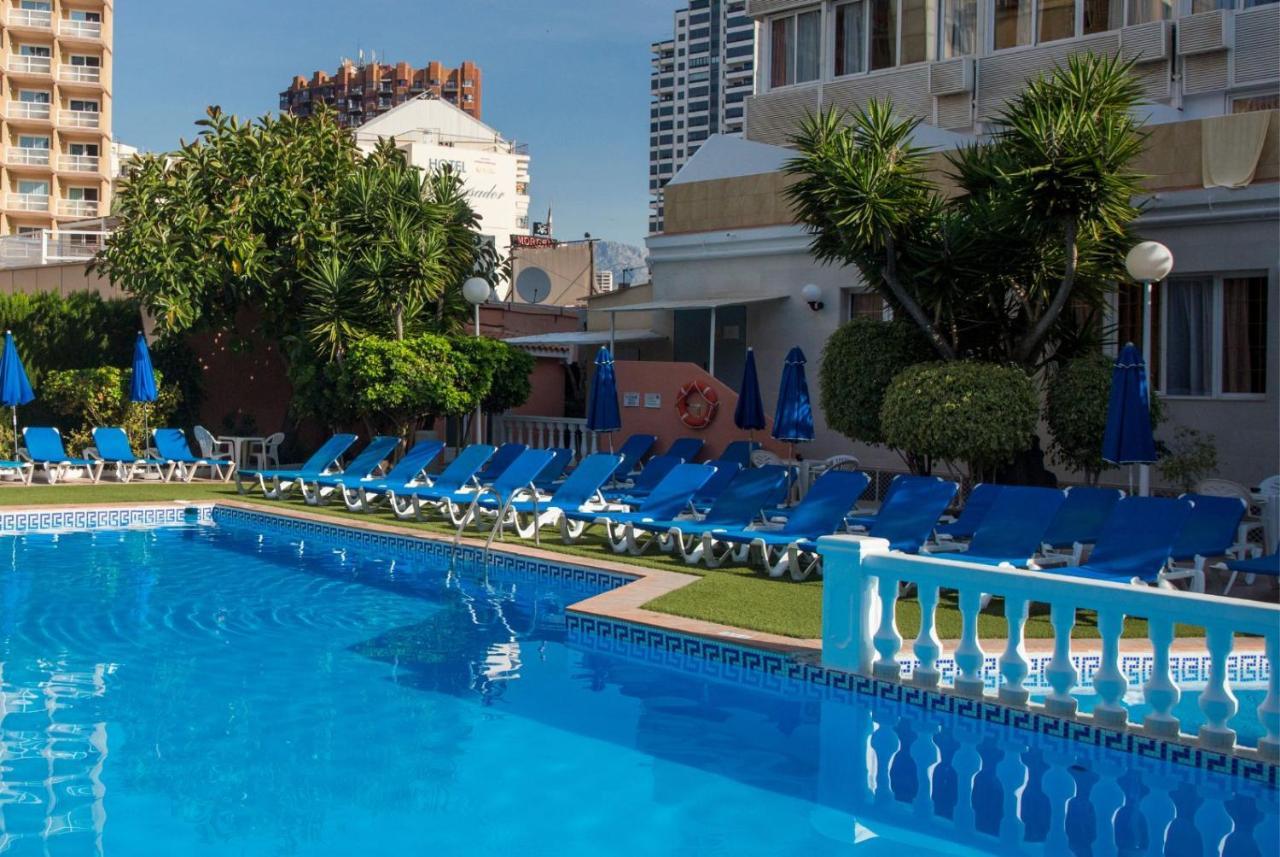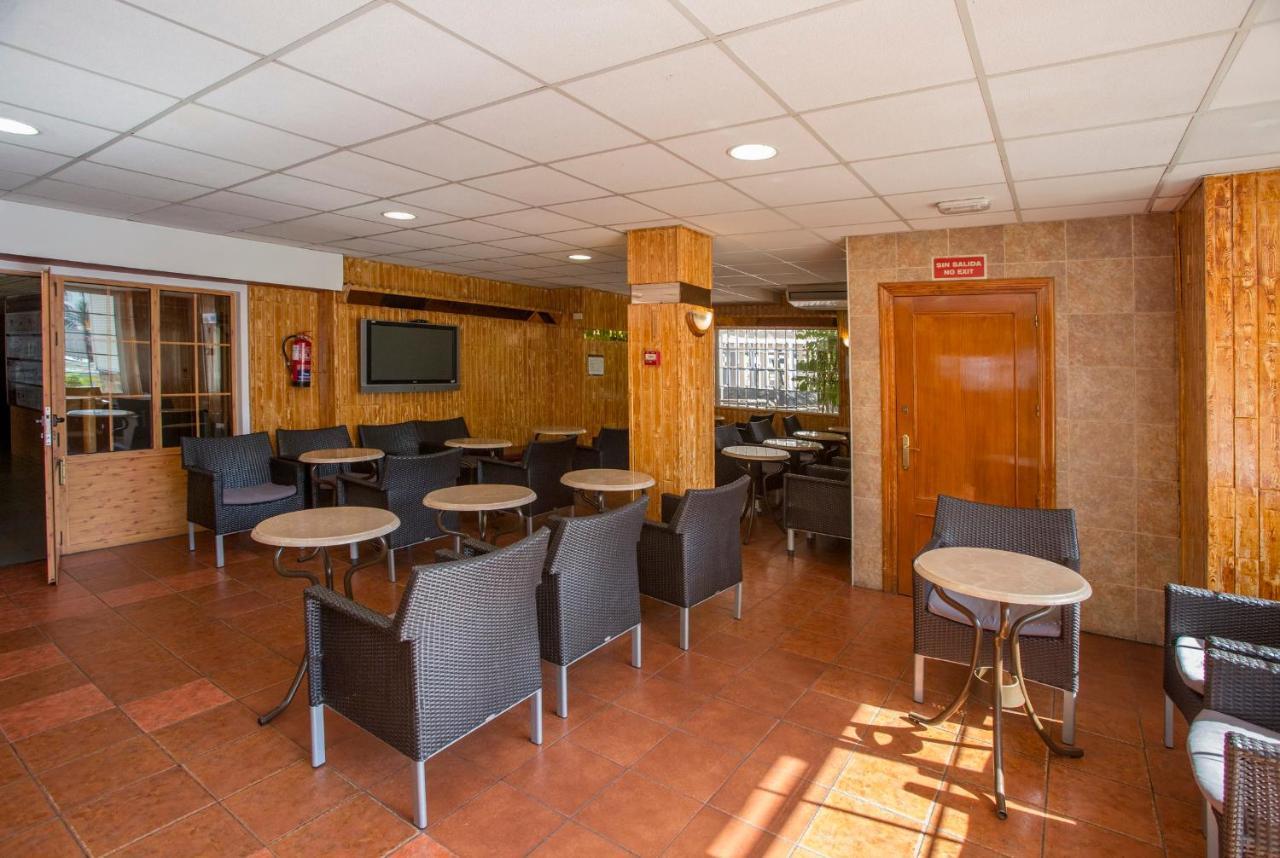 Highlights
Hotel Awards
According to guest reviews, the hotel has been rated as 
Use Badge
Address
Gerona, 44
,
Benidorm
,
Spain
,
03500
, Valencia Community
Overview
Situated 25 minutes' stroll from Almadrava Cove, Magic Villa De Benidorm offers 120 guest rooms. Set just 5 minutes by foot from the Urban Playa de Levante Public Beach, this 3-star hotel offers a solarium and a Jacuzzi onsite and great access to sacred landmarks like church of Saint James and Saint Anne, around 5 minutes' drive away.
Location
Stardust is in 400 feet away, and Lockdown Escape Room Amusement Center is just a drive from the Benidorm hotel. Magic Villa De Benidorm offers proximity to natural sights like the modest park "Parque de Elche" (0.6 miles) and the outdoor water park "Aqualandia" (1.4 miles). Mediterranean Balcony Museum is around a 25-minute stroll from the accommodation, while Tram Benidorm is situated about 1.7 miles away.
There is Apartamentos Vistamar bus stop about 10 minutes' walk away.
Rooms
Some rooms at the hotel are appointed with individual climate control and central heating along with self-catering options such as a small refrigerator. Some rooms at the Benidorm property have a private bathroom with a bathtub and a separate toilet.
Eat & Drink
The bar Western Saloon is located within minutes of this Benidorm hotel.
Leisure & Business
The Magic Villa De provides easy access to such activities as table tennis, billiards and darts.
Internet
Wireless internet is available in the entire hotel for free.
Guest Parking
No parking available.
Number of floors:   6.  Number of rooms:   110.
Facilities
Most popular facilities
Food/ Drinks
Bar/ Lounge area
Restaurant
Swimming pool
Outdoor swimming pool
Seasonal indoor pool
General
Wi-Fi
24-hour services
Food/ Drinks
Fitness/ Gym
Swimming pool
Spa and relaxation
Sports & Fitness
Fitness center
Pool tables
Darts
Table tennis
Fitness studio
Services
Car rental
Laundry
Bell staff/Porter
Dining
Restaurant
Bar/ Lounge area
Buffet breakfast
Children
Children's pool
Children's play area
Kids club
Game room
Spa & Leisure
Seasonal indoor pool
Outdoor swimming pool
Beach access
Entertainment
Garden area
Leisure/ TV room
Solarium
Jacuzzi
Room features
In-room air conditioning
Heating
In-room safe
Ironing facilities
Bathroom
Hair dryer
Washing machine
Media
Cable/ Satellite television
Telephone
Good to know
Check-in
from 16:00-23:59
FREE
Check-out
until 12 pm
FREE
Children & extra beds
There are no extra beds provided in a room. 
Pets
Pets are not allowed.
Rooms and availability

Bed options:

Max:

1 person

Bed options:

Max:

3 persons
Pool view

Bathtub

Air conditioning

Bed options:

2 Single beds or 1 Double bed

Max:

3 persons
City view

Non-smoking

Bathtub

Balcony

Air conditioning
Location
Gerona, 44
,
Benidorm
,
Spain
,
03500
, Valencia Community
City landmarks
Nearby
Restaurants
Hotels nearby
El Casco Antiguo de Benidorm
1.1 mi
Plaza Castelar 1
Mediterranean Balcony
1.2 mi
Calle de Tomas Ortuno
Boca del Calvari Museum
1.1 mi
Church
Church of San Jaime and Santa Ana
1.2 mi
C/Joaquim Costa 39
Benidorm Old Town
3900 ft
Calle Ibiza
Lockdown Escape Room
2200 ft
Calle Almadrava n 17
Exposicion Los Clicks Toman Benidorm
5100 ft
Via Emilio Ortuno 19 Bajos
Benidorm Aventures
4000 ft
Paseo Colon
Centro Cultural Maritimo
1.1 mi
Calle Alcalde Manuel Catalan Chana
Av. del Mediterráneo
Bus Panoramico Turistico
3800 ft
Calle Taywan 14
La Cruz de Benidorm
1.7 mi
Calle Taywan
The Benidorm Cross Spain
1.7 mi
Casino
Casino Mediterraneo Benidorm
1700 ft
Av. del Mediterráneo
Benidorm Train Vision
1300 ft
Mall
Supermercado Veracruz
1500 ft
Restaurant
Times Square Corner
200 ft
Restaurant
Uliana cafeteria-pasteleria
1200 ft
Restaurant
Multan Kebab House
1300 ft
Restaurant
The Garrison Sports and Food Bar
800 ft
Getting around
Train
Tram Station Benidorm
1.5 mi
You can book a shuttle, once your reservation is complete.
Reviews of Magic Villa De Benidorm
John

Excellent location, and our room was very clean, attractive and competitive value for money. The property was extremely close to Tram Benidorm train station.

Sally

You'll need 10 minutes to walk to john & joseph's with nice drinks. Perfect for everyone.

missing

location was convienent,helpful and friendly staff, atmoshere was so relaxing. .i loved it.

i would have liked a double bed reather than twin beds.

missing

The hotel had just been refurbished and was not ready to open. Doors did not lock,safes did not lock, there were no lights in the corridor and the staff seemed uninterested in solving our problems.

missing

good location, good choice of food, basic but clean rooms

missing

Food was lovely and there was plenty of choice. Pool area was nice and cool as mostly shaded by the trees. A relaxing environment on the roof top sun terrace. Hotel was situated in a perfect location for both families and young party people. Would definatly return to magic villa x

The only thing wrong was the pool needed cleaning

missing

It was very basic but the staff were really good. The girl on entertainment was called Sam, she was excellent, tried to please everyone and seem to enjoy her job. The rooms were ok.

Very dated and basic.

missing

Good location although can imagine it being a bit too noisy in the hight of the season. Close to beach, bars, restaurants and market. Nice pool area. Nice staff. Good value for money

missing

I booked a single room but was very disapointed to find 2 single beds and a sofa bed, not a single room at all.

missing

Quality of drinks food quite good standard and close to beach and night life. The exterior of the building looks very shabby.

Hotel needs a little over haul

missing

The staff were very good polite and helpful Sam and her assistant the entertainment manager was great the food was good something for everyone

The location of the hotel is poor if anyone books in and they give you a roadside room dont unpack untill the next day because you will probaly what to change rooms the noise in the early hours is bad. The restaurant never seemed to have enough staff hence we had to wait for tables

missing

The fact all the drinks were included.

The other guests in the hotel were of a low social class. Rather loud and unseemly behaviour. The bars were very smoky the food very variable. The restaurant there came a lot of cooking smells. There were no changing facilities if you weanted yo use the indoor pool.

missing

Very friendly staff and value for money and very near the night life

There are muggers on the strip outside but staff do warn you when you arrive

missing

Room was great and food was very good, with a good selection.

missing

It was in easy reach of all the nightlife.

The walls are paper thin you can hear everything thats going on in the adjacent rooms.
FAQ about Magic Villa De Benidorm
What is the distance from the 3-star Magic Villa De Benidorm to Benidorm city center?
Benidorm city center is reachable within a 15-minute walk from the 3-star Magic Villa De Benidorm.
Which attractions can we visit during our stay in the Magic Villa De?
Staying at the Magic Villa De, you shouldn't miss Benidorm's main attractions, such as Plaza triangular (0.9 miles), the animal zoo "Terra Natura" (2.7 miles) as well as the huge outdoor water park "Aqualandia" accessible with a 10-minute drive.
Which landmarks are the closest to Magic Villa De Benidorm?
Staying at Magic Villa De Benidorm, guests will have a chance to visit the Urban Playa de Levante Public Beach located just 5 minutes' walk from the property, and attend the closeby attractions, the modern Casino Mediterraneo Benidorm (0.3 miles) and Mini Golf (0.2 miles).
What is check-in and check-out time at the 3-star Magic Villa De Benidorm?
Guests of the 3-star Magic Villa De Benidorm can check in from 4 PM to 11.59 PM and check out from 12 PM. Late check-in is also possible by prior arrangement with the property.
Which facilities are offered in the rooms of the hotel?
Most rooms of the hotel include a balcony and a terrace as well as complimentary WiFi and TV set.
What spa facilities are provided at the Benidorm hotel?
Spa facilities in the Benidorm hotel include a solarium and a Jacuzzi.
Is there a bar at the 3-star Magic Villa De Benidorm?
Guests of the 3-star Magic Villa De Benidorm are welcome to relax at the onsite pool bar.